MIXER FOR VODKA
Regular price
MRP:

250.00
Regular price
Sale price
MRP:

250.00
Unit price
per
Sale
Sold out
Description & Specifications

Crafted to match the characteristics of Vodka and clear spirits. Distilled to control T.D.S. and remove any flavour pollutants, Vodka Blending Water can maintain the purity and enhance the viscosity of any vodka.

| | |
| --- | --- |
| Weight | 750ml,330ml |
| Manufacturer | Estuaries Industries Private Limited |
| Country of origin | India |
| Best before | 24 months from the date of packing |
| Nutritional data | Calcium < 50, Potassium < 40, Magnesium < 25 |
| Calories | 0 calories |
| pH | 7 to 8 |
View full details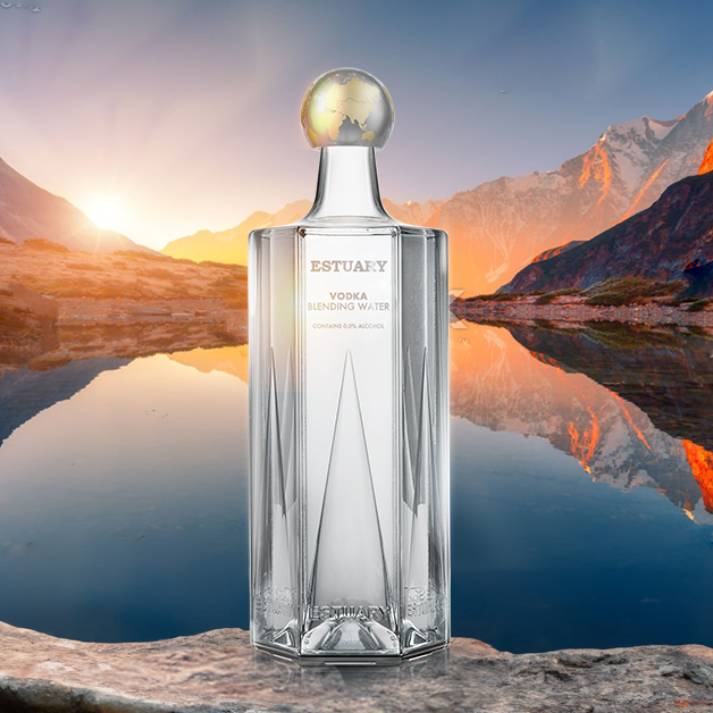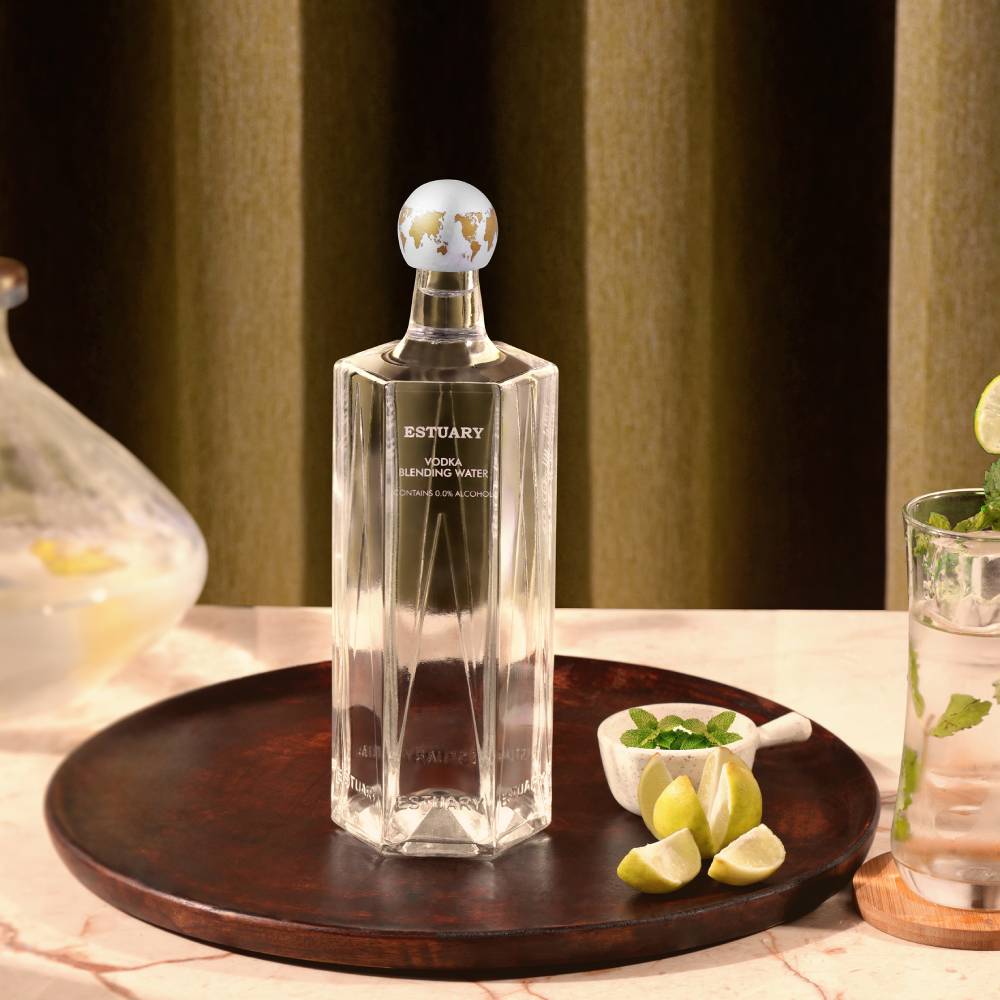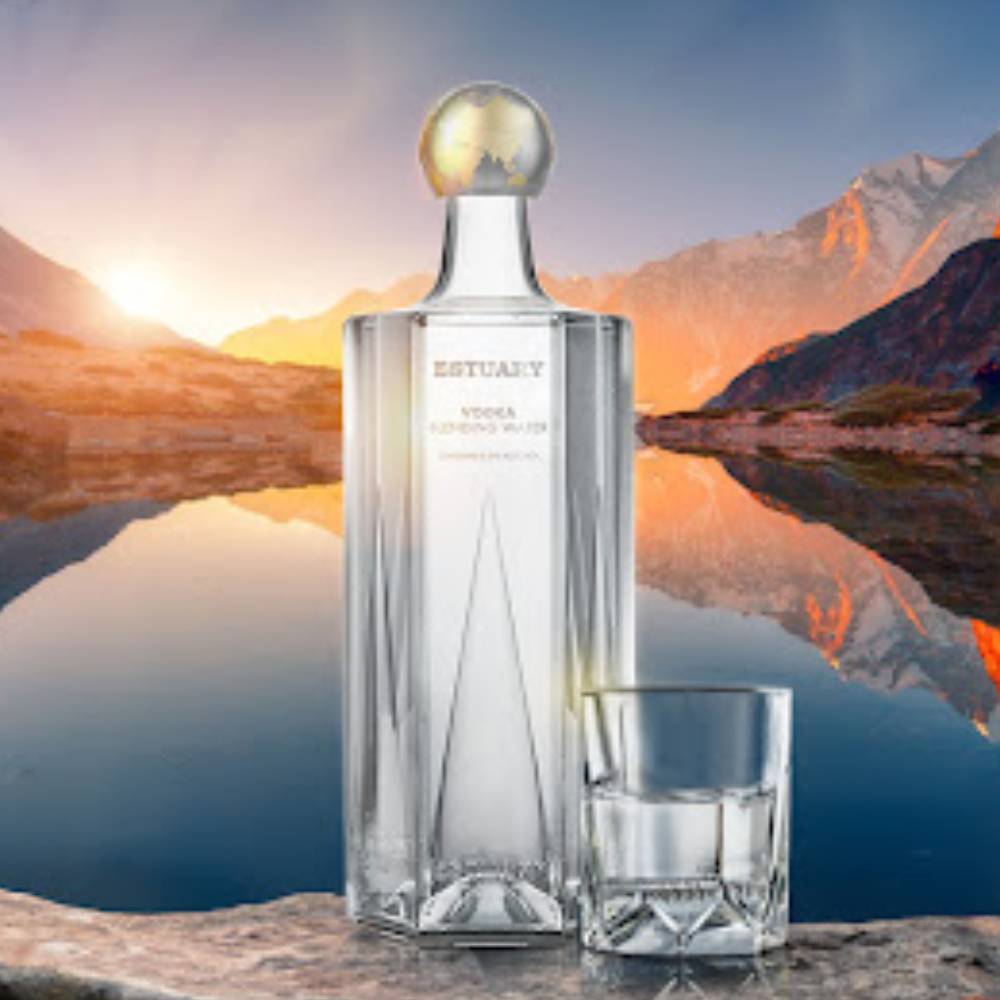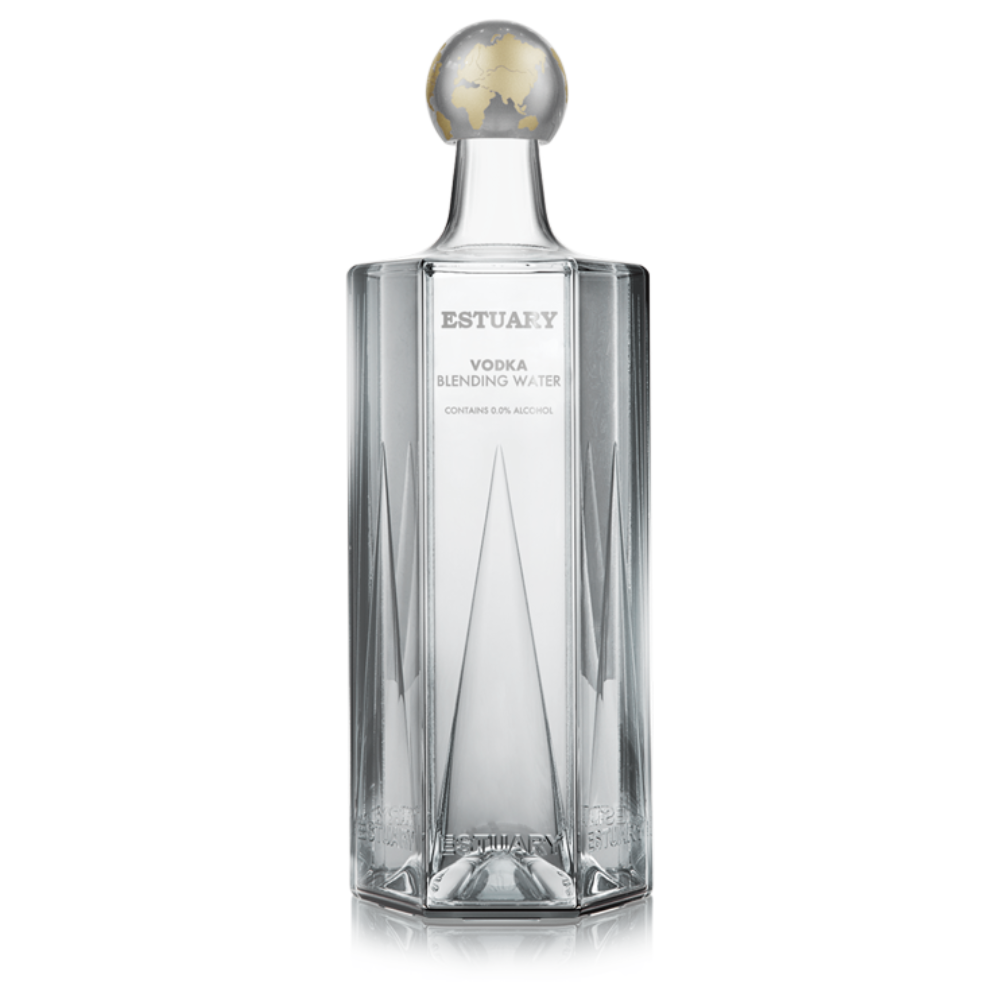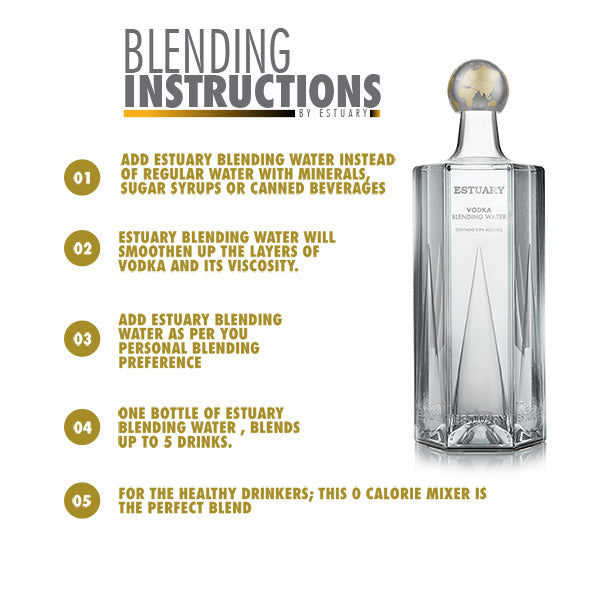 FAQs
What is blending water?

Blending Water is a mixer for spirits which retains and amplifies the Authentic Flavour of the spirit and smoothens the Drinking Experience.
Does blending water contain any added flavours?

No, blending water does not contain any addded flavours.
Is blending water similar to tonic water, sparkling water or spring water?

No, Blending Water is the World's 1st water which is exclusively crafted for blending with spirits. It's unique formulation makes it the only water in this category all over the world
Does blending water contain alcohol?

No, blending water is 100% ALCOHOL FREE.
Can Estuary blending water be refrigerated?

Yes, you can serve it as per your personal drinking preference.
Can icecubes be added to your drink?

If you like your Whiskies & Malts On the Rocks, freezing Estuary Blending Water and using ice from it is recommended by Global Connoisseur's.
What is the shelf life of blending water?

The shelf life of blending water is 24 months, best stored in a cool and dry place away from direct sunlight.